Day 3 of our December design wish list and we have a very lovely triptych of prints for all you graphic geeks out there. Which totally includes us by the way. Spotted over on Etsy, we just fell in love with these gorgeous Star Wars triptych prints by Catherine Holm.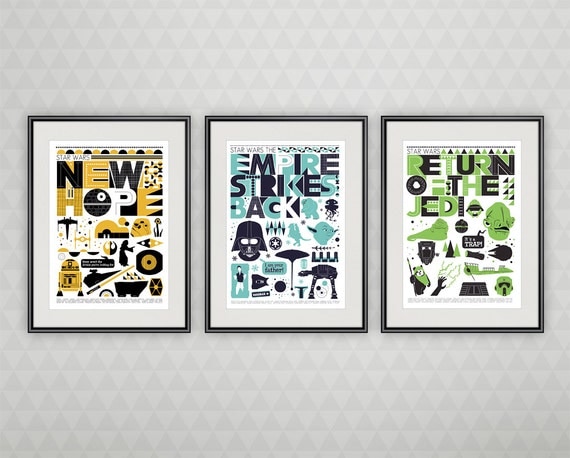 Found on the Handz etsy shop, these three prints feature iconic designs from each of the three original Star Wars films – Star Wars A New Hope, The Empire Strikes Back and Return of the Jedi in a lovely simple palette of colours.
On their own, each of these lovely A3 prints would be a wonderful addition to any retro twisted interior, but we particularly love the thought of displaying thek all in a row, together…
And the Star Wars triptych prints cost? A real bargainous £34.50 plus p&p.
Lovely. On the wish list.
(image via handz etsy shop)